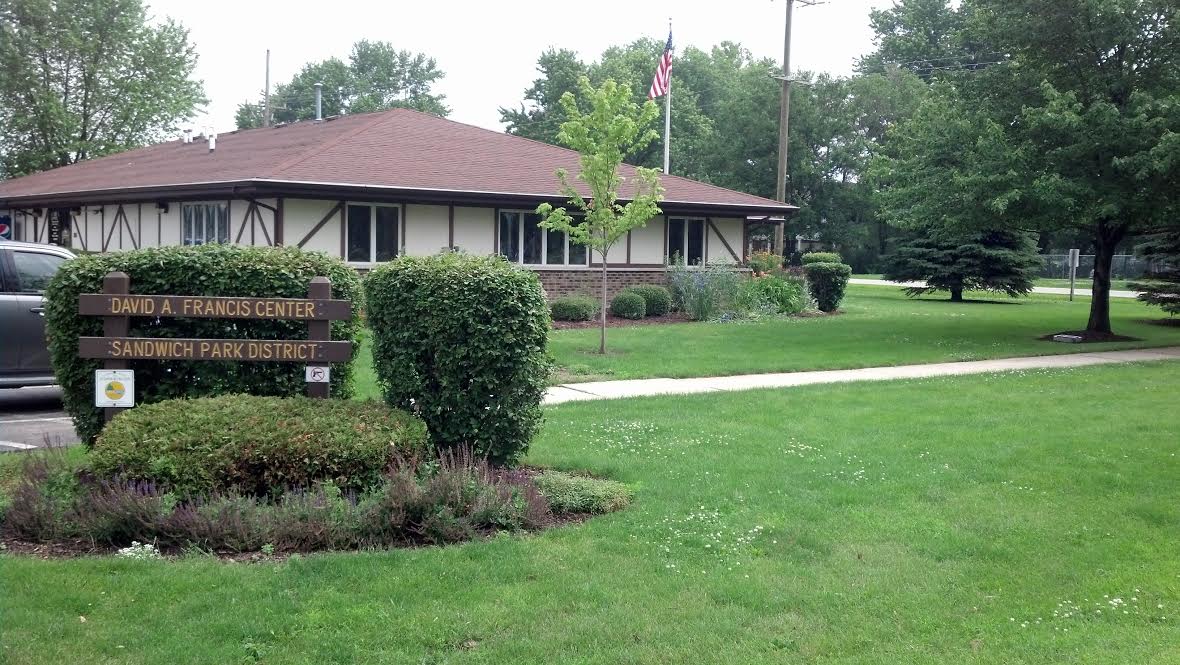 David A Francis Center  The main park office building, is situated in the southeast corner of Knights Park and was built in 1991. An additional room was added in 2001 to house the popular "Mother Goose Club" preschool program.
The David A. Francis Center is available for public rental when not in use for Park District programs and activities. The Center is handicap accessible and accommodates approximately 100 guests. A kitchen is also available for use at no additional charge. No alcohol is permitted on grounds, without a permit. Drivers license will be copied for proof of residency. In order to assure you can hold your event at one of the shelters, rent will be charged to guarantee availability.
Sandwich Park District 
1001 Latham Street , Sandwich, IL 60548
815.786.8044 office  815.786.6690 Fax
Copyright © 2023. All Rights Reserved.