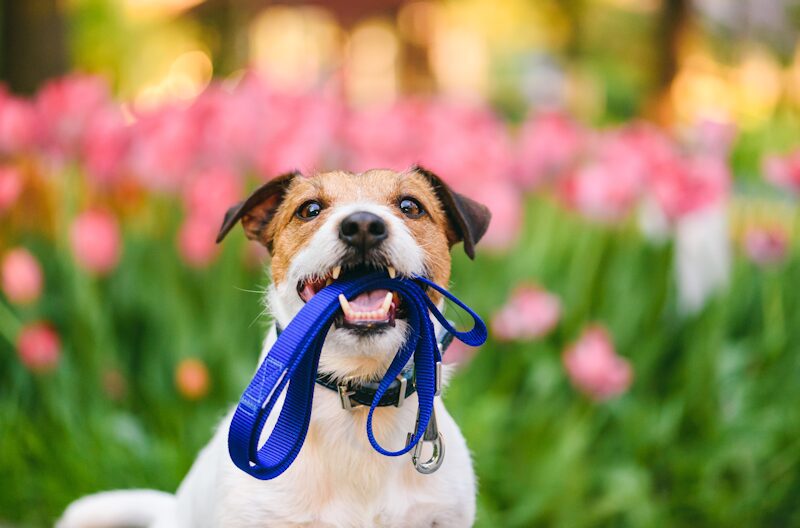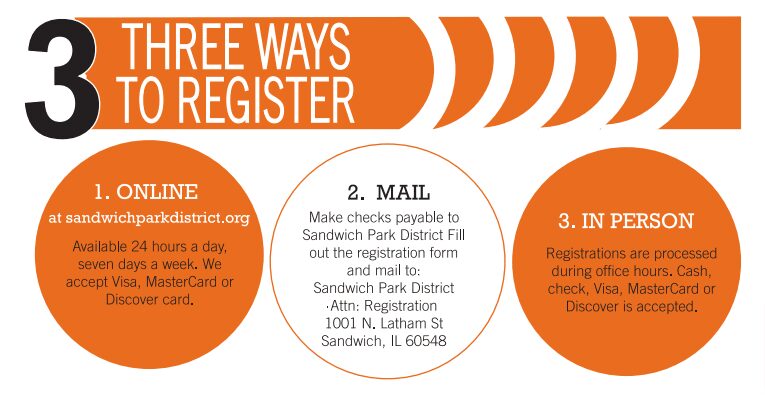 Online

To view our online program catalog and register CLICK HERE.
In Person

You may choose to register in person at the Park District office, located in the David A. Francis Center, Knights Park, 1001 N. Latham Street. The office is open Monday through Friday, 9:00 a.m. to 5:00 p.m. Cash, Check or Visa, MasterCard or Discover are accepted as payment for a walk-in registration.
Mail

Registrations received by mail will be processed as soon as they are received. If a program is already full, you will be notified as soon as possible. Payment must be included with your registration. Please make checks payable to the Sandwich Park District. If you are paying with a credit card, please include your credit card information on the registration form.  A fee of $25.00 will be assessed on all checks that are returned from the bank due to insufficient funds.
 CLICK TO VIEW PRINTABLE REGISTRATION FORM
Fees: In-District versus Out-Of-District
Sandwich Park District residency is determined as residing with the Sandwich Park District taxing boundaries. The Sandwich Park District was established in 1966 to include only the City Limits of Sandwich. Anyone living outside these boundaries such as Lake Holiday, Wildwood, Hidden Oaks and rural route addresses are termed out-of-district and will pay a slightly higher fee for programs.
Park District residency is based on the address where the participant lives and not their business address of other family members living in-district. If taxes are paid to the Sandwich Park District on the home in which you reside, you are a Sandwich Park District resident and are entitled to a resident fee.
Family Discount / Sports / Leagues
The third child (or more) in your household receives a 50% off regular price for "selected" sports leagues. Children must be all registered for the same activity.
Refund Policy:

1. Full refund or credit will be issued if the Recreation Department cancels a program.
2. Cancellation from any session/program must be requested on or before the registration by deadline.
3. No refunds will be given for unforeseen change in instructor or building locations.
4. No refunds will be given for absenteeism.
5. Refund checks are mailed out within 30-45 days for payments made by cash or check, in conjunction with the bill list schedule. For payments made with credit/debit card will be issued back to the card used. For credit/debit card refunds please allow 3-5 days for funds to credit back to the account.

Sandwich Park District 
1001 Latham Street , Sandwich, IL 60548
815.786.8044 office  815.786.6690 Fax
Copyright © 2023. All Rights Reserved.